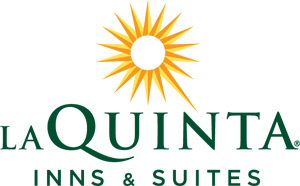 3312 North Lovington Highway
Hobbs, NM 88240
Current Job Openings
Posted December 27, 2019
General Manager
Job overview
As a General Manager, you will fill a key leadership role with an industry-recognized leader in hospitality management services. You will skillfully oversee the hotel's overall operation to achieve planned goals for operational integrity as measured by revenue, house profit, and RevPAR index while maintaining company standards for quality assurance, asset protection, associate satisfaction and exceeding guest expectations. 
The ideal candidate will:
Have 2-5 years of experience in Hotel General Management and brand experience preferred.
Be incredibly friendly, customer centric, love to smile and radiate a positive and accommodating attitude while interacting with customers.
Manages all sources of revenue including the rooms, housekeeping, food and beverage, engineering, and other departments. Ensures all departments are profitable and maintain strong working relationships.
Actively participates in sales discussions, meetings and plans. Knows key account executives and business base. Knows monthly production levels for each sales person on the staff.
Create the hotel's annual budget and monitors the performance of the hotel throughout the year.
Manage the hotel through a hands-on approach, motivating employees, ensuring employee development and retention and conducting regular employee meetings.
Ensure outstanding guest service and the adherence to all brand standards.
Protect the hotel and its assets through enforcing and maintaining a preventative maintenance program.
Adheres to all franchise and company procedures and regulations as well as standard operating procedures.
Provides a professional image at all times through appearance and dress.
Note: Other duties as assigned by supervisor or management
Benefits for Full Time Employees
Medical, Dental, and Vision Coverage
401K retirement plan 
Short and Long-Term Disability Income*
Term Life and AD&D Insurance 
Vacation PTO & Holiday/Sick PTO
Employee Assistance Program
 *Specific plans for specific positions
La Quinta Inn & Suites Hobbs
68 Room Hotel
Our Hotel
Whether staying long term or just passing through, our hotel offers travelers a high-quality stay at great value and with maximum comfort and convenience. With world-famous Carlsbad Caverns only a short ride down the road and conveniently located two miles from downtown, our hotel is an ideal place to stay the night or two. We welcome guests with well-kept, airy rooms featuring large 32" flat-screen TVs loaded with cable, free high-speed Wi-Fi, and microwaves, to name a few comforts. Workout in the fitness center, or unwind in our spa or heated indoor swimming pool. In the morning, we make sure guests start off on the right foot with a free Bright Side Breakfast® buffet complete with fresh fruit, waffles, muffins, unlimited coffee and juice, and much more. 
We are ideally located near several regional headquarters and educational centers. If travelers are on vacation, our hotel is the gateway to the beautiful Guadeloupe Mountains and world-famous Carlsbad Caverns National Park.