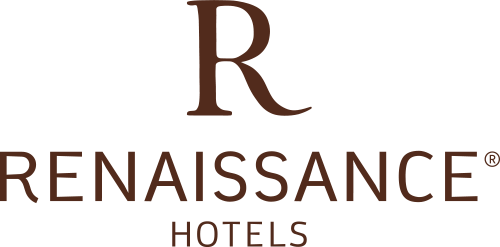 24 Public Square
Cleveland, OH 44113
Posted December 27, 2019
People who personify our drive to exceed guest expectations, thrive on diversity and are anxious for an exciting career - Welcome! Opportunity abounds here!
Front Desk Agent
Job overview
As a Guest Service Representative, you will fill a pivotal role in ensuring guest satisfaction through check in, check out and attentive coordination of hotel services for each guest. You will be focused on optimizing each guest's experience by promoting hotel services, facilities and outlets and providing information of upcoming events/functions in the hotel and surrounding areas.
The ideal candidate will: 
Have one year of hotel, customer service and/or sales experience. 
(Special consideration will be given to those who exhibit a proven track record of exemplary customer service/sales performance in other business fields with excellent oral and written communication skills, proficient computer skills to include Word, Excel, Adobe and guest practices).
Be incredibly friendly, customer centric, love to smile and have knowledge of the local area. 
Have good computer skills and brand POS experience.
Register guests into the hotel in a prompt and courteous manner using up-selling techniques to maximize room rates; prepares for group check-ins, check-outs, and VIP arrivals. Greets, registers, and assigns rooms to guests. Answers phone in a prompt, efficient, and friendly manner.
Respond quickly to guest requests or complaints in a friendly manner and appropriate action is taken. Follows up to ensure guest satisfaction. Uses creative reasoning to overcome guest objections and concerns and to ensure 100% satisfaction.
Completes daily paperwork to include cashing out, documenting all adjustments, miscellaneous postings, paid outs, charges and check-outs. 
Provides a professional image at all times through appearance and dress.
Note: Other duties as assigned by supervisor or management
Benefits for Full Time Employees
Medical, Dental, and Vision Coverage
401K retirement plan 
Short and Long-Term Disability Income*
Term Life and AD&D Insurance 
Vacation PTO & Holiday/Sick PTO
Employee Assistance Program
*Specific plans for specific positions
Renaissance Cleveland Hotel
491 Room Hotel
Our Hotel
Originally built in 1918, the Renaissance Cleveland Hotel is a local landmark. Stylish and sophisticated with architecture that reflects the area's unique style and rich history, we're ideally located in Downtown Cleveland near Public Square and connected to Tower City Center the hub of Downtown Cleveland's nightlife and attractions featuring an array of boutiques, restaurants, and a movie theater. 
Visitors can catch a Cleveland Cavaliers game at the Q (Quicken Loans Arena) or see the Cleveland Indians at Progressive Field, both are a short walk away. Plus, Jack Cleveland Casino is connected to our Downtown Cleveland hotel via Tower City. Our guests will experience the best of Downtown Cleveland while staying in modern rooms with upscale amenities and elegant decor. 
Elevated in every way, the Renaissance Cleveland Hotel features vaulted ceilings, high-arched windows, a stunning marble fountain, and a magnificent Grand Ballroom that's the perfect stage for conventions, corporate meetings, and wedding receptions.