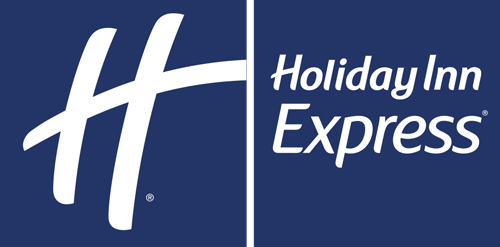 Posted August 13, 2019
Hotel Night Auditor
Job overview
As a Hotel Night Auditor, you will fill a pivotal role in ensuring guest satisfaction through check in, check out and attentive coordination of hotel services for each guest. You will be focused on optimizing each guest's experience by promoting hotel services, facilities and outlets and providing information of upcoming events/functions in the hotel and surrounding areas. The Hotel Night Auditor accurately balances and audits the hotel's income and expenses for the current 24 hour period.
The ideal candidate will: 
Have one year of hotel, customer service and/or accounting experience.
Be incredibly friendly, customer centric, love to smile and have knowledge of the local area.
Have strong computer skills and brand POS experience.
May fulfill Manager on Duty shifts.
Register guests into the hotel in a prompt and courteous manner using up-selling techniques to maximize room rates; prepares for group check-ins, check-outs, and VIP arrivals. Greets, registers, and assigns rooms to guests. Answers phone in a prompt, efficient, and friendly manner.
Respond quickly to guest requests or complaints in a friendly manner and appropriate action is taken. Follows up to ensure guest satisfaction. Uses creative reasoning to overcome guest objections and concerns and to ensure 100% satisfaction.
Balances and audits for accuracy room revenue, all room and tax charges, cashier's reports and guest and house accounts, food and beverage revenue and telephone revenue; assists in the preparation of all reports relevant to daily revenues.
Completes and transmits daily management and accounting reports and supporting documents; prepares customer tracking report, market segmentation report, food and beverage revenue report necessary to ensure the accurate accounting of hotel revenues and expenses.
Provides a professional image at all times through appearance and dress.
Note: Other duties as assigned by supervisor or management
Benefits for Full Time Employees
Medical, Dental, and Vision Coverage
401K retirement plan
Short and Long-Term Disability Income*
Term Life and AD&D Insurance
Vacation PTO & Holiday/Sick PTO
Employee Assistance Program
*Specific plans for specific positions
Holiday Inn Express Nashville-Downtown
287 Room Hotel
Our Hotel
Whether traveling for business or leisure, rest assured that you have made the finest choice in the Holiday Inn Express Nashville Downtown Conf Ctr. We are the largest hotel in the nation boasting 287 guestrooms complete with over 10,000 sq. feet of flexible meeting space making our hotel property ideal for corporate retreats, meetings and receptions.
The Holiday Inn Express Nashville Downtown Conf Ctr is perfectly situated in downtown Nashville within a stone's throw of Bridgestone Arena home of the Nashville Predators, Music City Center, Frist Center for the Visual Arts, Ryman Auditorium, Music Row, Nissan Stadium home to the Tennessee Titans and the vibrant Entertainment District. Each guest room is equipped with upgraded and enhanced 200mg Wi-Fi access enabling superior fast connectivity, iHomes and Keurig Personal Coffee Makers. The Holiday Inn Express Nashville Downtown Conf Ctr is one of only three downtown Nashville hotels with a seasonal outdoor pool.