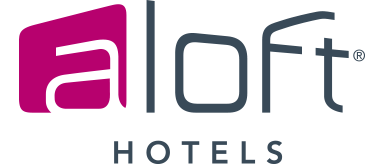 Posted January 6, 2020
Exciting Revenue Management opportunity with Aimbridge Hospitality!!
Dual Director of Revenue Management
We have an exciting opportunity for a Dual Director of Revenue Management at our TWO branded, full service hotels - Aloft El Segundo/LAX  & Fairfield by Marriott- El Segundo/LAX (600 rooms).  We are looking for the right combination of strong leadership, pro-active revenue strategies, superb teamwork, great level of organization, and a strong command of all things technical.  Candidate must be located in greater Southern California area, but remote/home office workplace will be considered per applicant.
Job overview
Maximize overall hotel revenue through development and implementation of effective transient/group inventory and pricing strategies. 
Requirements
3 or more years of hotel Revenue Management experience
Must have strong leadership and analytical skills
Previous relevant Marriott Systems experience preferred.
Southern California based with potential for remote/home office workplace.
What you will be doing
Drive Market Share and Revenue Performance through proper pricing and mix management.
Daily, weekly, monthly and quarterly pricing for both hotels in all market segments.
Develop overall pricing strategy to include all market segments and distribution channels.
Provide guidance on group pricing. Ensure Group pricing guidelines are updated on a regular basis.
Effectively manage inventory and pricing strategy in all distribution channels including Branded Web, 3rd Party Sites, and Global Distribution System (GDS).
Closely monitor competitive pricing and understand impact of relative pricing decisions on property performance
Review and analyze STR data on a weekly and monthly basis with Hotel Revenue Management Teams.
Compile Weekly Performance Report on a weekly basis to analyze key drivers to market share performance and understand overall effectiveness of strategies.
Produce accurate forecasts on weekly and monthly basis
Complete understanding and effective execution of Aimbridge and Marriott RM tools.
Clearly communicate to hotel team strategic vision and objectives on how to drive revenues and improve performance.
Provide hotel team with regular updates on hotel performance to include market share, market segment, channel metrics etc.
Lead the property's weekly Revenue Management Meeting
Participate in Daily Business Review Meeting.
Help prepare for monthly financial review calls and quarterly owner's meetings
Produce accurate forecasts on weekly and monthly basis
Aloft El Segundo/LAX (and Fairfield Inn El Segundo/LAX)
246 Room Hotel
Our Hotel
This is a part of a dual branded property location.  These are sister hotels - the Aloft El Segundo/ LAX and the Fairfield by Marriott El Segundo/LAX
Travelers celebrate style at Aloft El Segundo - Los Angeles Airport, a hip new hotel where they'll enjoy a short walk or drive from Mattel, Raytheon and Northrop Grumman offices. We offer complimentary 24-hour shuttle service to LAX, located less than a mile away. We offer easy-breezy access to plenty of shopping hot-spots and beaches nearby. We invite guests to Meet & mingle with friends at our W XYZ Bar, grab a sweet, savory or healthy snack from re:fuel by Aloft, our 24/7 pantry or play in our re:mix lounge. Guests can breeze into one of our Aloft rooms, featuring our ultra-comfortable signature bed and custom amenities by Bliss Spa.